Kempton Jenkins, Cold War Saga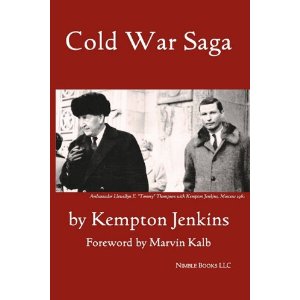 To us veterans of the Cold War's diplomatic front lines, Kempton Jenkins tells it like it was.  He names the key players, gives a keen insight into their character, and shows why some were heroes and some villains. Cold War Saga is an absorbing read. If you fought with Jenks in the political trenches it will stir fond memories. If you didn't, it will take you there, and you won't forget where you've been or what was at stake.
Dick Combs, Inside the Soviet Alternate Universe: The Cold War's End and the Soviet Union's Fall Reappraised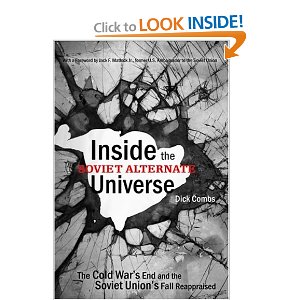 Dick Combs, who served several tours at the American Embassy in Moscow, has written one of the best studies of the end of the Cold War and the Soviet collapse. In addition, Dick's book contains many wise observations about current Russian and American policy.  It is, furthermore, a fascinating read. If you have any interest in his subject–what serious person doesn't?–you shouldn't miss it!
Andrei Grachev, Gorbachev's Gamble: Soviet Foreign Policy and the End of the Cold War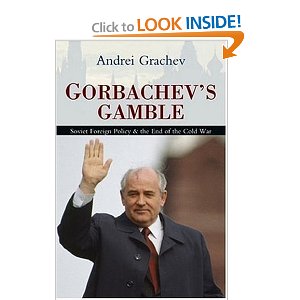 Written by one of Gorbachev's closest advisers, this is probably the best account published as yet in any language of what went on within the Soviet government as the Cold War came to an end and the Soviet Union fell apart.  No scholar should claim to have a clear view of the events of those years without reading it, but one does not have to be a historian to appreciate Grachev's clear prose and dispassionate insight.  A fine read on a very important subject.
Nina L. Khrushcheva, Imagining Nabokov: Russia Between Art and Politics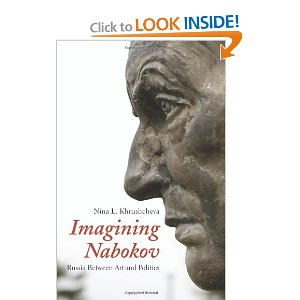 I was privileged to have Nina Khrushcheva, Nikita Khrushchev's great granddaughter, as my research assistant when I was Kennan Professor at the Institute for Advanced Study.  She is now a tenured professor at the New School University in New York. In her book on Vladimir Nabokov, she muses on what it means to live in two cultures, and in so doing gives us insights into the moral and intellectual struggle going on in Russia today. If you are interested in Vladimir Nabokov or in intellectual currents in today's Russia, it will fascinate you.